I love creating and experimenting with new tech and mediums. Whenever I can I try being a part of a Game Jam or Ludum Dare. Weekends of pure creativity, trying things you have never done and 0 sleep. Here are some of the games I've made.


---

LUDUM DARE #25


You are the villain, Robin Banks, a punny banker who has gone too far. You must steal money from the citizens but be careful, people get angry and throw things at you, you need to avoid them!

Role / Everything Art, Designer
Platform / PC – Web browser
Theme / You're the villain
Software Used / Photoshop, After Effects, Illustrator

First Ludum Dare I've ever been a part of. #25 JAM based on the theme "You're the villain". Bonus points if you include a "goat". Team of 2, code and art. The characters are created randomly in game putting together different body parts. Animations, background, characters, UI, made by myself.
Robin Banks was designed, programmed and illustrated in 26 hours. We did really well in the overall rank and received a lot of high praise coments.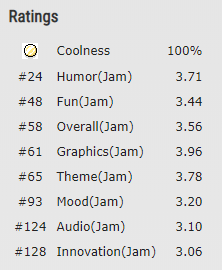 ---
II STUDENT GAME JAM

in Murder, We Wrote, two friends find themselves in an apartment with a murdered body. The police is at the door, time is running out, what do you do? Whatever it is, you need each other and you need to do it fast!

Role / Pixel Art & Animations, Designer
Platform / PC – Web browser
Theme / "What do we do now?"
Software Used / Photoshop, After Effects, Unity

Team of 4 following the theme "What do we do now?". Created all the art and animations. First time I ever did something completely pixel art.
We made a 2 player co-op game where both players can interact with almost every object in the room and use them with other objects to get different outcomes. What are you going to do with the knife? Is anybody inside that bin? That oven is smelling toasty. Different endings depending on the actions you make.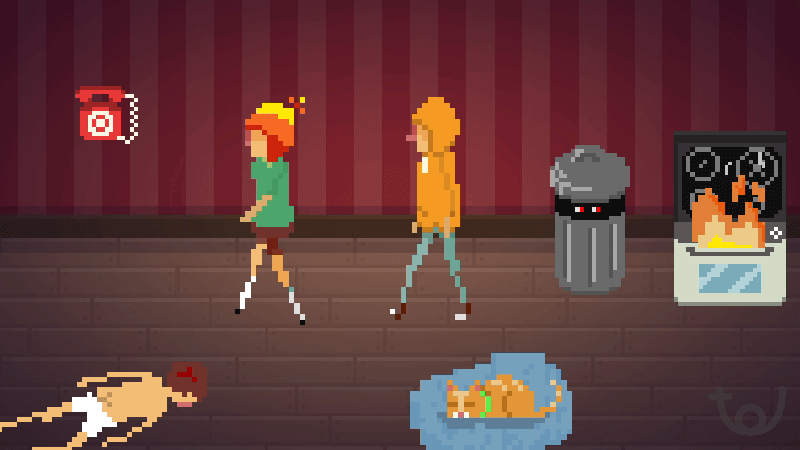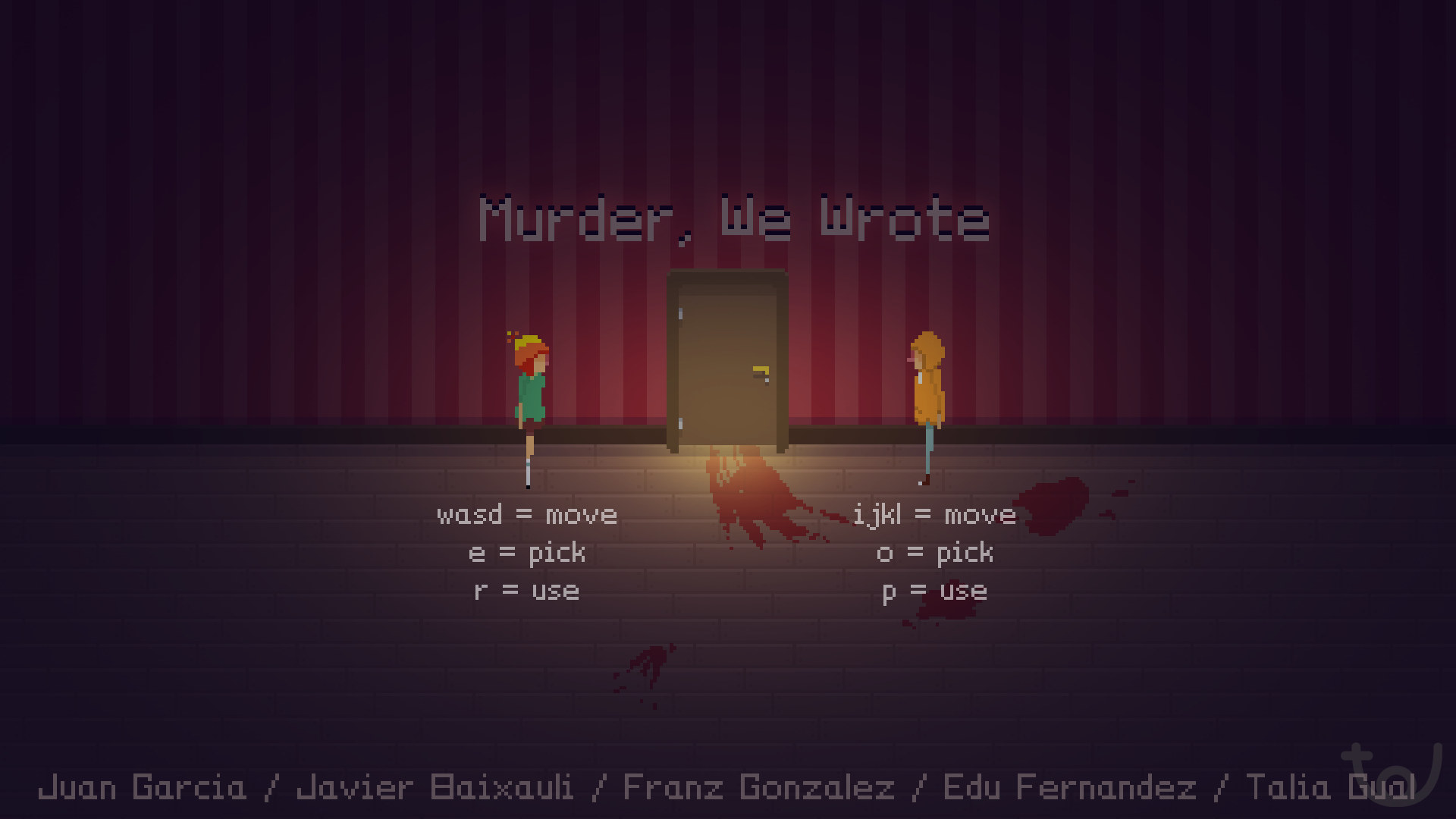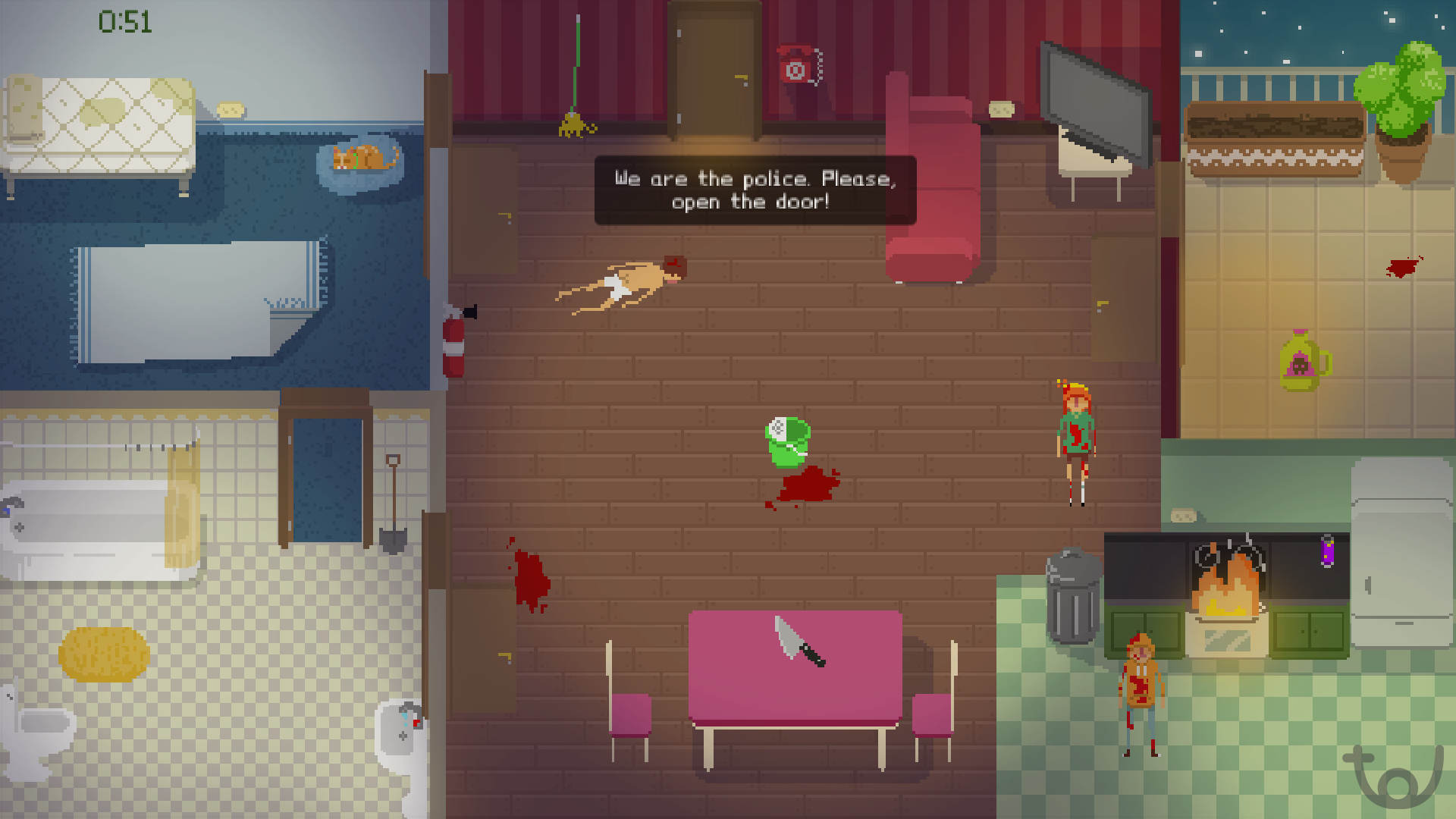 ---
AEV III STUDENT GAME JAM


Your wild west travel companion challenges you to a non deadly spit duel! The Need for Spit is strong! Make sure to avoid all the obstacles and hit him in the uni-brow!

Role / 3D Artist, Designer
Platform / VR , Google Cardboard, Android
Theme / "Companion?"
Software Used / Photoshop, 3ds Max, Unity

Need for Spit is a VR game made in 48h by 3 people for the III Student Game Jam following the theme "Companion".
It was made for Google Cardboard using Unity. While wearing the cardboard you use head movements to look around, spit out and control your spit to avoid obstacles and hit your target.

For the game aesthetic I decided to go for a minimalist lowpoly look due to the hardware restrictions of the mobile device. Made all the assets using 3d Max and Photoshop for the skybox, backgrounds and textures.
Everything is put together in Unity where final polish and effects are added.




Thank you to everybody else that participated in making these little projects 🙂