Create your heroes, live a fun little adventure, and then share the experience with your friends!
¡Crea tus héroes, vive una pequeña y divertida aventura, y luego comparte la experiencia con tus amigos!
Role / Freelance UI Artist
Studio / Wake Studios
Platform / PC, Android
Software Used / Photoshop, Unity
---

I got the opportunity to do a little remote freelance job for Wake Studios.
They needed UI assets for their cross-platform (PC/Mobile) Interactive tale and video game experience.
Decided to go for a cartoon "paper" look as the game mimicked the concept of a story book. Geometric buttons and icons that inspired byt the 3d art style of the game and characters.
It was a project subsidised by Ministerio de Cultura de España.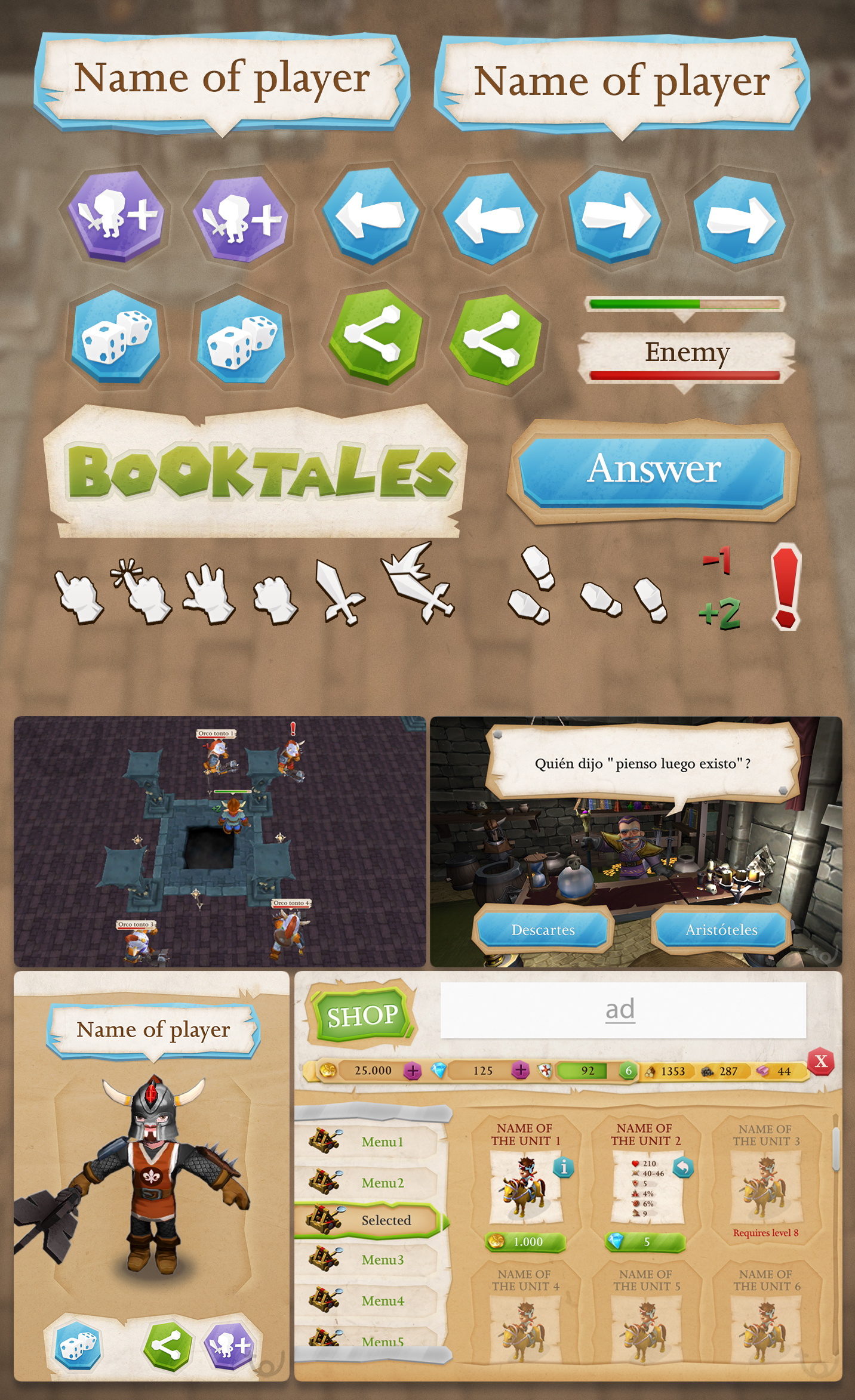 !Gracias!